Curriculum
Davidson Academy Online curriculum enables graduates to leave with a solid, broad-based foundation of knowledge. Unlike many traditional school settings, our classes are not grouped by age-based grades but by demonstrated ability levels.

Our curriculum is designed for highly gifted students. Each student creates an individualized academic plan, working with their family, school counselor, and leadership team to chart a course through our curriculum.
Davidson Academy Online offers two types of credit: middle school and high school. Given the asynchronous nature of highly gifted young people, middle school-level students frequently access both levels of curriculum simultaneously.
Skill-based objectives build on each other throughout the curriculum, helping to ensure that students leave with a solid foundation of knowledge. 
Courses utilize a core curriculum in English, math, history, science, world languages, and electives to fulfill Academy graduation requirements.

Classes are taught at an advanced level with high expectations.

Emphasis is placed on critical thinking across all subjects.

The Academy is a "writing-across-the-curriculum" school. Writing is integrated into all classes.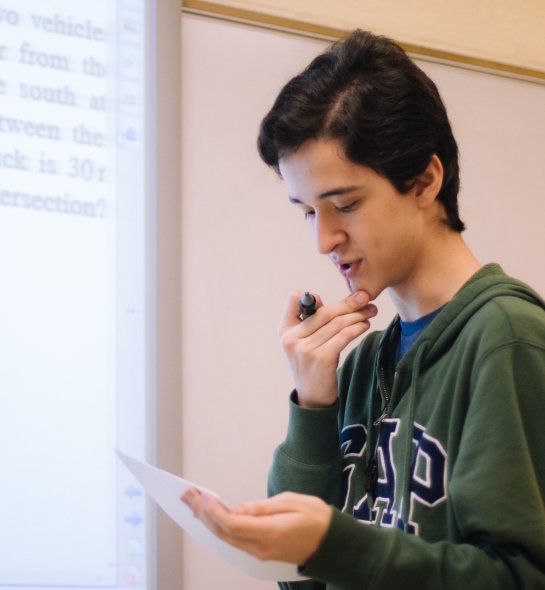 Middle School Curriculum
The middle school curriculum is structured around high school-level material. Teachers' expectations take into account the social, emotional and developmental needs of students at this level. An advanced curriculum based on core courses is taught in a manner that incorporates age-appropriate methods, as younger Academy students are typically in these courses.
Content in middle school classes is often broken into smaller units for teaching and assessment purposes. Since middle school transcripts are impermanent and do not follow students after graduation, middle school is an opportune time for students to acclimate to the demands of a highly rigorous curriculum.
High School Curriculum
The high school core curriculum is not structured around a traditional high school program but is instead based on college-level course work. Teachers utilize age- and developmentally-appropriate teaching methods to create courses that balance breadth and depth.
These classes include multiple opportunities for students to earn points toward final grades, and they assist students with written expression across the curriculum such that they may engage in college-level material in a manner appropriate for secondary students.
Curriculum Overview Video
See an overview of Davidson Academy Online's curriculum, recorded at a previous Davidson Academy
virtual open house
.
The academic readiness assessment is a crucial part of how we determine whether the Academy will be a good fit.
Designed specifically for profoundly gifted students based on courses originally taught at the Davidson Academy's day school in Reno.
Davidson Academy Online instructors and staff have years of experience working with profoundly gifted students and are experts in their content areas.